Some updates from the rest of my world:
Life goes on in Washington DC.  I'll be visiting again next month in connection with industry meetings.  There are so many new members of Congress that it will take two years to meet a decent number of them, after which they probably all change again and it will be time to start over.
There are interesting developments in connection with the Energy Security Leadership Council on which I serve.  There appears to be an opportunity for bipartisan support to spur the electrification of road transportation.  Senators Alexander (R, Tennessee) and Merkley (D, Oregon) have introduced legislation before the Senate Energy & Natural Resources Committee to spur action in this area.  Here are some facts that bear on the topic: the U.S. uses almost 20 million barrels of oil per day; it imports about 50% of what it consumes; about 70% of the oil it uses goes to the transportation sector; and oil provides 94% of all the energy the U.S. consumes in transportation.  The electricity grid is the only widespread infrastructure that is a meaningful alternative to the gasoline infrastructure.  The U.S. doesn't use much of its electricity generating capacity between 6 p.m. and 6 a.m., so there is plenty of spare capacity which can be fueled by a variety of power sources. There are no magic solutions that can eliminate the short-term pain of $4 gasoline and a volatile oil market, but electrification should be a core component of our long-term quest for reduced dependence on imports of oil.
I have no progress to report on the prospects for the Citadelle to become a functioning tourist attraction in Haiti.  Michel Martelly has just assumed office as the new President of Haiti.  We are waiting to see who he will name to his Cabinet, in particular his choice of Minister of Tourism.  It has been a year since Royal Caribbean presented the government with a Master Site Plan for activating the Citadelle.  It would be great if the new government would commit to bringing this essential symbol of the country back to life.
My involvement in child welfare is not at the same level it was when I was on the Board of Trustees of Our Kids (OKI – the agency responsible for foster care and related services for several thousand children and young adults in Miami and the Keys).  I have moved to the OKI Advisory Board (i.e., I've been kicked upstairs), but I still try to keep my finger on the pulse of what is happening on this always daunting terrain.  Over time, OKI's relationship with Florida's Department of Children & Families (DCF — the oversight agency, and funding source for OKI) has ebbed and flowed.  Now after several years of promising improvement the relationship has regressed.  For the sake of the youth who need every advantage we can give them to improve their chances of leading enjoyable and productive lives, DCF and OKI need to find their way to a more mutually supportive environment.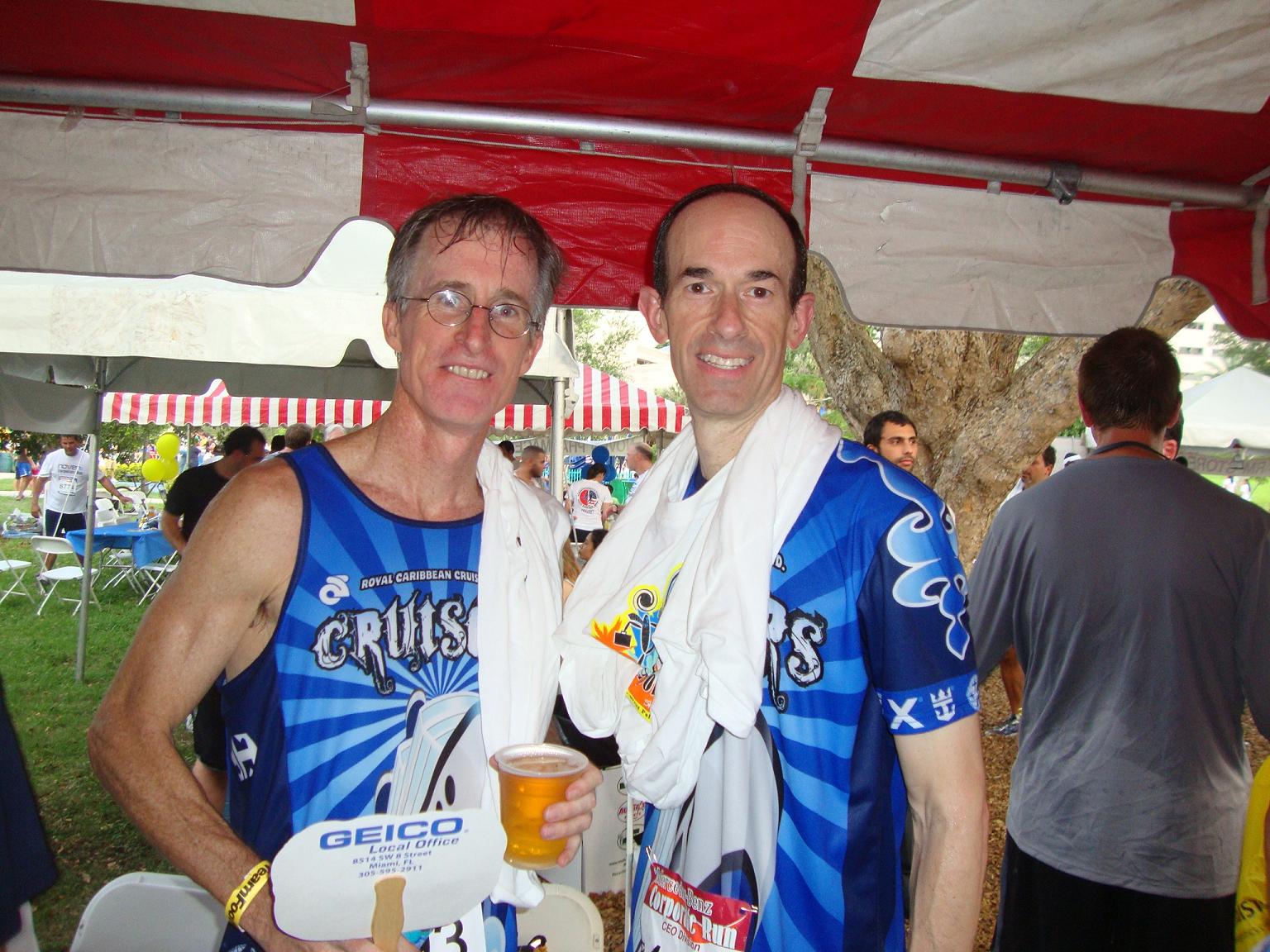 Last but least there is my running.  I'm running more and doing better in practice.  That's the good news.  The frustrating part is turning that unofficial success into improved race times.  Of course the remorselessly increasing heat and humidity are not allies.  It also did not help in the Corporate Run in downtown Miami that the drawbridge was up in the middle of the race!  I did manage a PR in the 10k with a 40:46.  My personal trainer ran with me.  He supplied motivational comments such as "Adam, don't worry, they have paramedics if you need them."  My big 1500 meter races this summer are coming closer and closer.