Late Night Party Zone: After Dark Fun for Kids on Royal Caribbean
After a special family dinner, what better way for kids on Royal Caribbean ships to spend the night than partying with new friends at the Late Night Party Zone! Kids of all ages can enjoy an array of special night-time activities.
Destination Spotlight
Labadee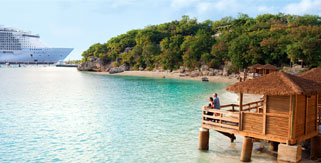 Private Paradise
On the north coast of Haiti, surrounded by beautiful mountain slopes and exotic foliage, sits Labadee®, Private Paradise. This exclusive destination offers pristine beaches, breathtaking scenery and spectacular water activities.
View Destination Information
Category: