Skating Spectacles at Sea: A Decade of Entertainment on Ice
For ten years, Willie Bietak Productions has delivered the Wow Royal Caribbean's ice skating rinks at sea. Join us as we look back and celebrate a decade of skating talent and spectacular shows on ice.
Destination Spotlight
Labadee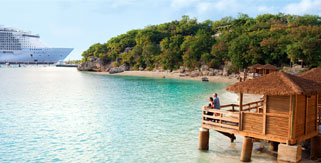 Private Paradise
On the north coast of Haiti, surrounded by beautiful mountain slopes and exotic foliage, sits Labadee®, Private Paradise. This exclusive destination offers pristine beaches, breathtaking scenery and spectacular water activities.
View Destination Information
Category: