There must be a subliminal current of nostalgia running under our buildings, because we're quite focused on our history right now.  There is a history videography project going on at the moment and there is also a first ever company sponsored reunion event for employees from the early years coming up soon in South Florida.  This prompted me to think about some of the past moments I remember or came to know about that wouldn't show up in press releases or webisodes.  There are more where these came from, and feel free to volunteer your own Royal Caribbean "outtake" moments.
1. 1988, underneath Heathrow Airport.  During the three plus months of insanity while our company was experiencing a merger and a potential acquisition by Carnival, we had a lot of tasks to complete in Europe. At one point, our CFO, Treasurer and I needed to catch the next flight to Oslo fast.  I went to the airport in a different car from the other two and we encountered each other in one of the tunnels under Heathrow, all running as fast as we could with our suitcases – in opposite directions!  Fortunately we made the flight.

2. Late 1980's, Miami.  We decided to take our dedicated culinary operation known as Poseidon into our main hotel operation.  Even though Poseidon belonged to us already, the management was incredibly resistant to the transition.  At one point I said to our then-Controller "this might be the first ever hostile takeover of a wholly-owned subsidiary," thereby unintentionally proving that it is possible to make a Controller laugh.
3. December 3rd, 1990.  After a year of work on the concept of Royal Caribbean sending a ship to Asia, it was time for the key presentation. After about 30 minutes my audience of senior executives dwindled one by one.  I was thinking, "I'm really losing my touch."  Unfortunately, the truth was more serious.  We had received word from the shipyard in France that the not yet completed Monarch of the Seas was on fire in the shipyard.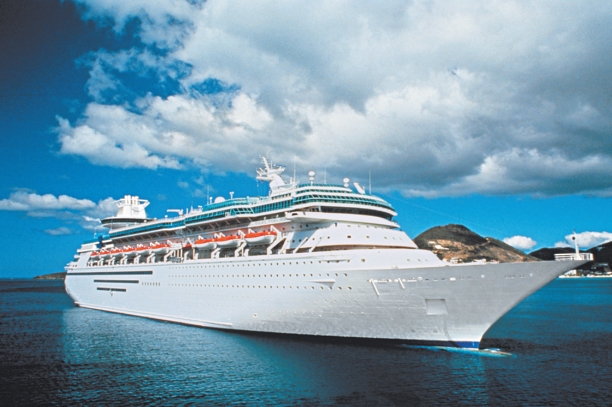 4. October 19th, 1991.  As VP, International Sales & Marketing, I had pushed really hard for a first ever travel agent inaugural event in the UK.  We took Monarch to Southampton and encountered stunningly bad weather that caused the ship to remain at the dock.  More significantly, in our zeal to make the most of our opportunity, we overbooked the ship and lost control of who was staying where.  Chaos ensued over the rooms. Meanwhile the travel agents consumed the entire midnight buffet and all of the cigarettes.  We had to take cigarettes out of the duty free store to avoid a riot in one of the bars.
5. October 28th or so, 1991.  By now Monarch was leaving her Boston festivities for New York.  We sailed through hurricane conditions on the western edge of what we all now know as the "Perfect Storm."  It was really rough on the sales force and the hotel operations wanted to make a nice gesture.  So they invited all of us to have dinner in the Windjammer which had never been done before.  These days, thousands of our guests around the fleet every night enjoy casual dinner in the Windjammer.  This was the first one.
6. Faux pas #1, early 1990's.  On a sales trip to South America, I was amazed to learn just how late booking the customers were there.  Immediately following that trip, I went to Spain.  A tour operator there was telling me about his clients being late bookers.  I mentioned that the South Americans were apparently even later bookers.  He became visibly agitated, slammed his hand down on his desk and screamed at me "NO! In Spain we are the latest booking country in the world!" Oops.
7. Early 1990's.  During the years I reported to EVP Rod McLeod, if he could not make an Executive Committee meeting, his direct reports would take turns attending in his place and writing up minutes of the meeting for Rod and his other direct reports.  Richard Fain, our Chairman & CEO, is not a fan of casual dress even today when we have it, but back then he was steadfast in his opposition to even casual Fridays.  After one such discussion, my notation in the minutes was "discussion of possible casual Fridays, motion defeated one to six."  Brian Rice, then my colleague in Market Planning & Development, today our CFO, still refers to that vote once or twice each year.
8. Early 1990's.  I was on a cruise on Majesty of the Seas with friends but was also looking out for the welfare of a very distinguished elderly gentleman who was a high ranking person at AeroMexico.  One night after dinner, I escorted this gentleman to the front row of the theater to make sure he had a good seat for the show by the ex-Supreme Mary Wilson.  For some reason I decided to sit there for a while and wouldn't you know it, Mary Wilson hauled me up on the stage as part of her act, not knowing I had anything to do with the company.  My wife, my friends, the Hotel Director and the Cruise Director found it hilarious.  I think Mary Wilson was puzzled why I seemed comfortable to be on the stage.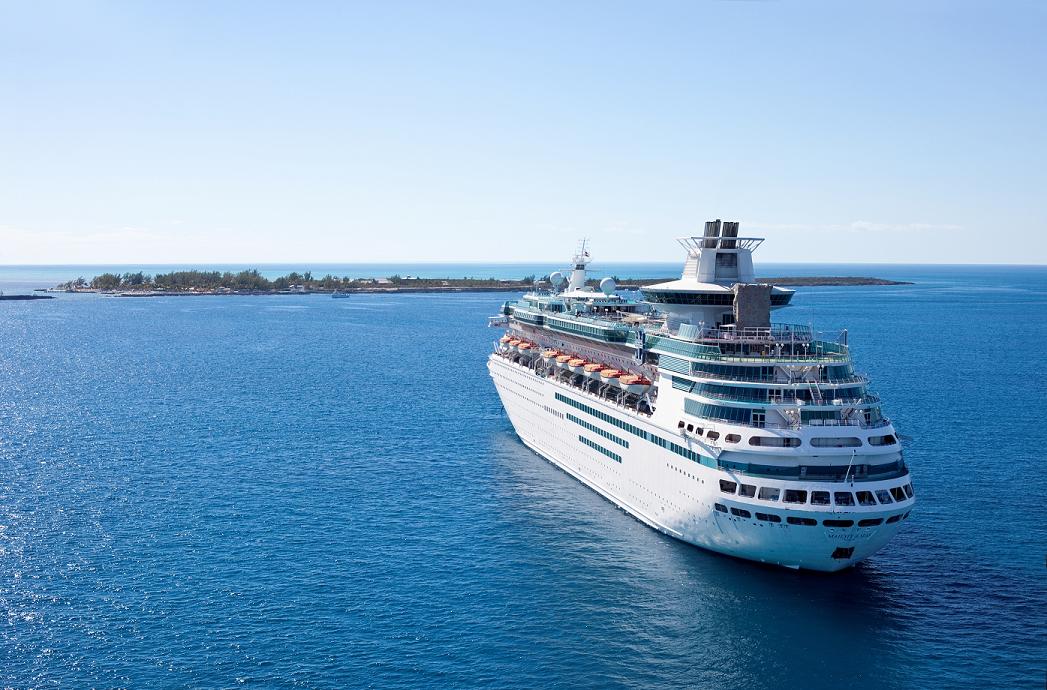 9. 1990's. Flight from Auckland to Honolulu.  This would not normally have been a flight to get excited about, especially since there would have been many more hours of travel to Miami ahead of us.  However, in this particular case, because of the international dateline and the timing of the flight, we were scheduled to land in Honolulu the day before we departed from Auckland.  Our small traveling party agreed in advance that no matter what the flight attendant offered us for breakfast, we would say "I'm sorry I already had that tomorrow."
10.  Faux pas #2, early 2000's.  During the course of speaking to the crew in the main theater on 117 occasions over 8 years, I always tried to be careful about how I addressed our fabulous men and women.  Unfortunately, life is not perfect and question and answer sessions are inherently spontaneous.  So after one of the dancers gave a long monologue "question" about why the charge for crew use of the internet was too high, with lots of calculations thrown in, I said "wow, that's pretty good math for an entertainer." Shall we say, this comment was not well received.  Oops again.
Let me know if you want more.