As mentioned in my last post, we have been working with Maryse Kedar to establish temporary schools in some of these camps.  So far there are 14 primary schools and seven kindergartens impacting over 3,000 children.  If Maryse and her organization didn't take the initiative to establish these schools, 3,000+ children would not have this advantage and necessity of life.  There isn't room for everyone, but for the kids attending these schools, it's making a difference.   Pictures speak a thousand words so here are the results of all the hard work: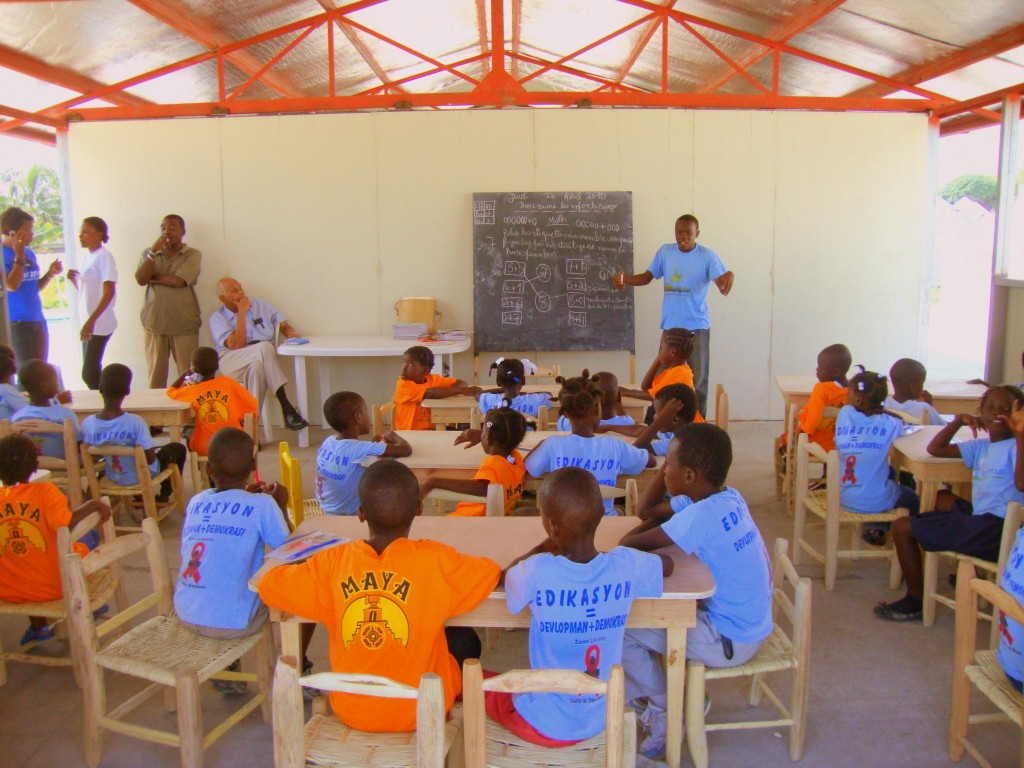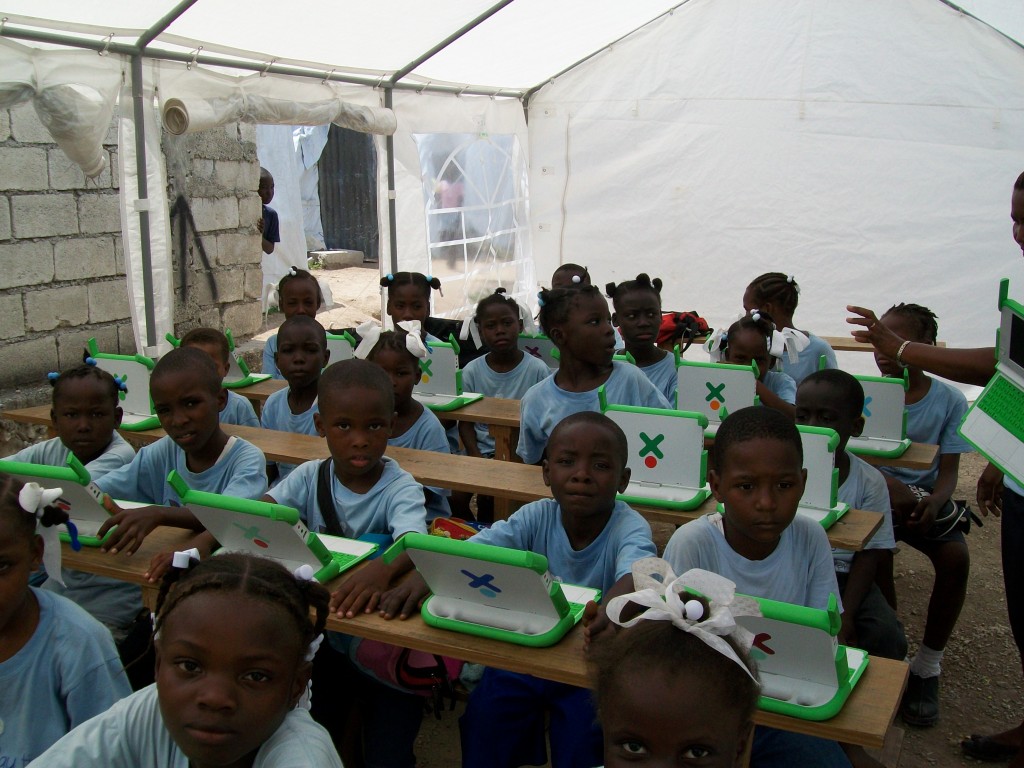 Putting these schools together was truly a team effort so I wanted to show you a picture of the team that did the majority of the heavy lifting making these schools possible.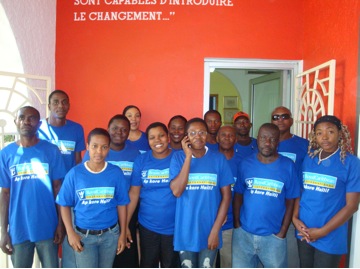 At this point we've completed the temporary school phase and will start on the construction of permanent schools in the north near the Labadee Site, and in the south near Port Au Prince.  Thanks to the generosity of our guests and Royal Caribbean, we have enough to start the construction of two schools, one of which we have already started.  This first school will be a primary school for grades 1-6 and will have two sessions during the day. In the evenings it will be an adult school teaching computer and language skills.  We have just started the land preparation, which for us is very exciting so I will share some of the pictures.
Our goal is to have the construction of this school completed for the 2010-2011 school year, which we feel is very achievable.  Once the school is further underway, I will write more about the progress we are making.

In next week's post I'll share with you the latest development in Haiti's revival—a project aimed at bringing this nation one step closer to long-term stability. Thank you for joining me through this journey, I hope you visit back to hear the final piece of this story.