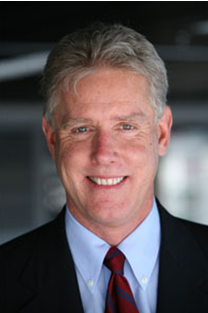 Hi…. my name is Captain Bill Wright and I am Senior Vice President, Marine Operations for Royal Caribbean International and Azamara Club Cruises.  In this role my responsibilities are for the safe and reliable maritime operations of the combined fleets of both brands totaling 24 ships and a whopping 2,623,140 GRT.
The Royal fleet of course includes the two largest cruise ships in the world, the remarkable Oasis of the Seas and Allure of the Seas.  I sometimes refer to my SVP position as my "day job" because over the years I have been extremely fortunate and honored to be the first Captain on several ships while still maintaining my land based responsibilities for the fleet. Most recently I was the first Captain on Oasis of the Seas and in 2006 the first Captain on Freedom of the Seas. I was also the first Captain on Celebrity Cruise's Xpedition sailing to the Galapagos Islands, which happens to be the smallest ship in the company!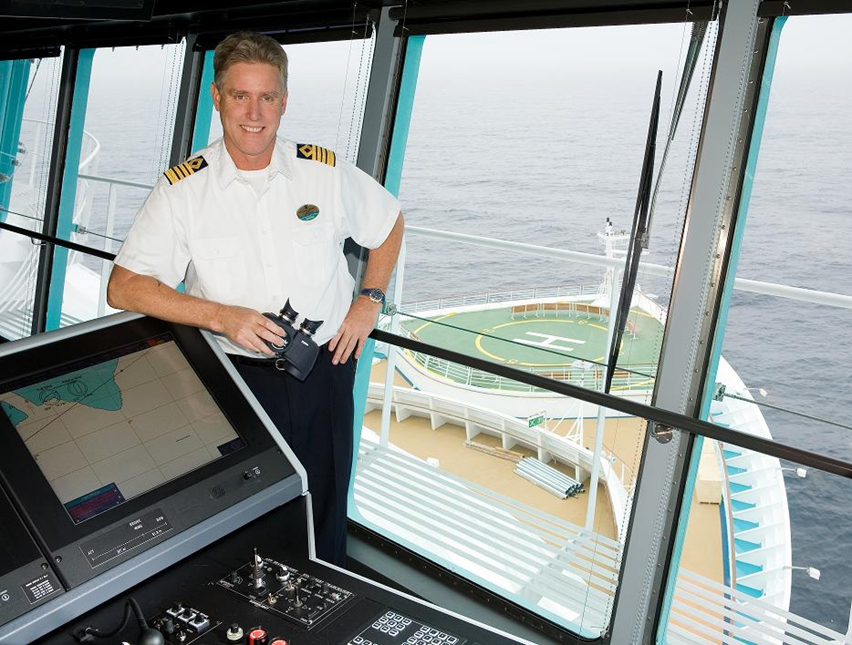 Adam asked me to write about maritime superstitions in about 500 words and I feel like I could use 500 pages as there is no shortage of seafaring superstitions! My problem is where to start…
Needless to say, maritime superstitions go back as far as man has gone to sea and that's a long, long time! So here is a fun and interesting list of a few of them….

Black traveling bags are bad luck for a seaman.
Black is the color of death and indicative of the depths of the sea.
Avoid people with red hair when going to the ship to begin a journey.
Red heads bring bad luck to a ship, which can be averted if you speak to the red-head before they speak to you.
Never say good luck or allow someone to say good luck to you unanswered.
If someone says "good luck" to you, it is most assuredly a bad omen and sure to bring about bad luck. The only way this can be countered is by drawing blood. A swift punch in the nose is usually sufficient to reverse this curse.
Avoid Flat-footed people when beginning a trip.
Like with redheads, the danger can be avoided by speaking to them before they speak to you.
A stolen piece of wood mortised into the keel will make a ship sail faster.
A silver coin placed under the masthead ensures a successful voyage.
We actually still put coins under the keel of every new ship when they are built. When the ship is floated out of the dry-dock the coins are recovered and welded in a steel box usually on the forward mast to sail with the ship forever as good luck!  You can learn more by watching this video:
Disaster will follow if you step onto a boat with your Left Foot first. 

Pouring wine on the deck will bring good luck on a long voyage.
An offering to the gods.
Throwing stones into the sea will cause great waves and storms.
A sign of disrespect to the sea, ensuring retaliation in the form of stormy seas.
A stone thrown over a vessel that is putting out to sea ensures she will never return. A sign of disrespect to the sea, dooming the ship and all aboard.
Flowers are unlucky onboard a ship.
They could later be used to make a funeral wreath for the dead, therefore, becoming a symbol that someone could die on the voyage.
Don't look back once your ship has left port as this can bring bad luck.
Looking back to port implies that you are not truly ready to brave the seas and complete your voyage, bringing about bad luck on yourself and the ship.
A dog seen near fishing tackle is bad luck.
Black cats are considered good luck and will bring a sailor home from the sea.
While black is the color of death, and black bags or clothing are harbingers of doom, black cats are considered lucky on the sea. Mostly this is believed to be the result of the opposite effect of land based superstition, where a black cat is unlucky.
Swallows seen at sea are a good sign.
Swallows are a land based bird and seeing them at sea implies that land is near and your prospects are clear.
Dolphins swimming with the ship are a sign of good luck.
Dolphins are considered a sacred friend of fishermen, they have the good fortunes of man in mind and their presence indicates that you are under their protection.
It is unlucky to kill an albatross.
They host the soul of dead sailors and are considered to be an omen of bad luck at sea, especially if killed.
It is unlucky to kill a gull.
They also contain the souls of sailors lost at sea.
Handing a flag thru the rungs of a ladder is bad luck.
Loosening a mop or bucket overboard is a sign of bad luck.
Repairing a flag on the quarterdeck will bring bad luck.
Turning over a hatch will cause the hold to fill with seawater.
Cutting your hair or nails at sea is bad luck.
These were used as offerings to Proserpina, and Neptune will become jealous if these offerings are made while in his kingdom. Our Spa staff will not like this one!!
Church Bells heard at sea mean someone on the ship will die.
St. Elmo's Fire around a sailor's head means he will die within a day.

When the clothes of a dead sailor are worn by another sailor during the same voyage, misfortune will befall the entire ship.
If the rim of a glass rings stop it quickly or there will be a shipwreck.
Never say the word "Drowned" at sea.
The caul of the head of a new-born child is protection against drowning and will bring the owner good luck.
The feather of a wren slain on New Years Day, will protect a sailor from dying by shipwreck.
A ship's bell will always ring when it is wrecked.
A shark following the ship is a sign of inevitable death.
Sharks were believed to be able to sense those near death.
A sailor who died from violence or being lost at sea was said to go to "Davy Jones' Locker".
A sailor with over 50 years of service was said to go to "Fiddler's Green" when he died.
So there you have it, an incomplete (even though I used over 1100 words!), but nevertheless fascinating list of maritime traditions over thousands of years. They make for entertaining conversation while enjoying your cruise vacation on one of Royal Caribbean International's spectacular ships somewhere in the world!