Over recent months we have featured a number of our crew in "day in the life" entries such as the one immediately below.  The response to them has been very favorable but I would like to hear a little more about specifically what makes them enjoyable to read and how we might make them even more so.  From my standpoint, I find it interesting that the authors of these guest blogs appear to be so schedule driven.  Our shipboard colleagues rightfully speak about how flexible and guest-centric they must be because just about everything is happening onboard at all times.  Their blog entries indicate that the way they accomplish the seemingly impossible is to inject structure (i.e., a schedule) into their endlessly unique days.  When we ask them to tell us about their "typical" day they often respond by reciting their schedule.  When I see this I sometimes ask them to give us more "color commentary" to go with the "play by play".  The goal is to give you (and me!) as much insight into their world as we can bring to a blog entry.
__________
My name is Maryann Delany and I am the Director of Entertainment for Royal Caribbean Productions. My team and I are located in Hollywood, Florida in a 38,000 square foot rehearsal facility. We are approaching our 11th year here where we audition, cast, contract, house, costume, teach and rehearse singers, dancers, actors, flyers, gymnasts, ice skaters, swimmers, divers and DreamWorks® costume characters, to name a few,  We create and produce all entertainment and entertainment-related activities for 22  Royal Caribbean International ships, and two Azamara Club Cruises ships.  Collectively we have 14 ice shows, 18 Parades, four water shows, 56 theater productions and three Broadway shows, Hairspray, CHICAGO: The Musical and Saturday Night Fever.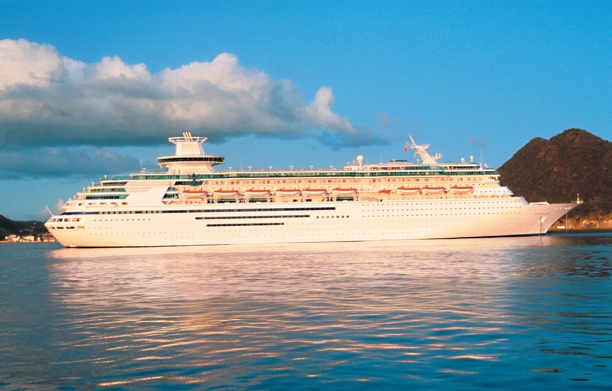 As I am nearing my final weeks as Director of Entertainment, I was asked to share my thoughts on my 23-year relationship with Royal Caribbean International. Making the decision to retire was a difficult one. I have found a home and family here and both will be hard to leave. I started my career as a dancer and worked professionally until I was in my late 30′s at which point I began thinking I was getting too old to be on stage with eighteen and nineteen year old dancers. I also worked behind the scenes with a production company that I had I danced in before I became their rehearsal choreographer, company manager and eventually worked in the office auditioning, hiring and contracting the performers. Not long after, the company began producing shows for Carnival and Royal Caribbean International.  At that time Royal Caribbean had five ships (Sun Viking, Song of Norway, Nordic Prince, Song of America and Sovereign of the Seas). When the production company closed their doors, Royal Caribbean Cruises Ltd. asked me to join the company to help bring the entertainment program in-house. At the age of 45 I began working in a corporate environment for the first time.
Royal Caribbean has been an amazing company to work for because it provides so many opportunities for their employees.  When I began working at Royal Caribbean we were located at an off-site location on Miami Beach.  This space consisted of one rehearsal room with a pole in the middle of the floor.  We didn't have any use for the pole so our performers had to dance around it.  Shortly thereafter we expanded to the second floor and added another studio.  We had four ships at the time. 
Shortly thereafter I began to campaign for the company to build a larger rehearsal studio, and all of my colleagues said it would never happen.  When I started up this campaign Adam Goldstein was the SVP of Hotel Operations. Adam was a big supporter of the entertainment division.  Over the years he would visit the studio and watched many rehearsals.  Sometimes he'd bring his wife and children along.  I remember Adam telling me that if I can justify the expense of building the facility and bringing all entertainment services in house while maintaining our high quality, no one will be able to say "no" to my proposal.
There were times that I thought about giving up on my quest to build a new facility, but Adam continued encouraging me, asking me to remember what Winston Churchill said.  I had to admit to him that I didn't know what he was referring to and he said, "Never, never give up".
We moved into the new entertainment facility 10 years ago.  Anything having to do with developing an entertainment production is done here for all 22 ships.  There are 10 of us that work full time at the studio and we manage a cast of hundreds. Our production offices consist of four buildings, a fully equipped rehearsal facility, two costume departments, one for new builds and the other for maintenance, vocal studios and audio and video rooms.  We house approximately 150 performers, rehearsal choreographers, vocal directors, and producers per month and currently rehearse eight ship casts at a time. We are open from 8:30am to 11:30pm, 6 days a week.
We have a team that travels around the country and the world on a continual basis to audition over 4,000 singers and dancers per year and we hire close to 1,000.  Just to provide some context on how much our need for performers has increased, when I started working for the company we had 12 cast members per ship on a total of four ships.  Oasis and Allure now each have 52 cast members.
Every new ship class requires us to create something new to WOW our audiences.  When we were planning for the Voyager class of ships, the first to have an ice skating rink and Royal Promenade, we had some big challenges.  The Production team selected a vendor to build the ice rink and that required collaboration with the ship builder. Small ice measures approximately 40 by 60 feet and it was our only option as we needed to fit several other entertainment venues into the then largest cruise ship in the world.  We wanted to hire National and Olympic Skating Champions; however we quickly discovered that not all skaters, even Champions, can skate on small ice. We hired an Ice Producer to create our shows and hire the champions we were looking for.  Our Ice Producer is a former National Ice Champion and 10 years later he is still creating ice shows for our 10 largest ships in the fleet which each contain an ice rink. Our reputation in the industry keeps bringing us the best performers from all over the world who now skate on small ice.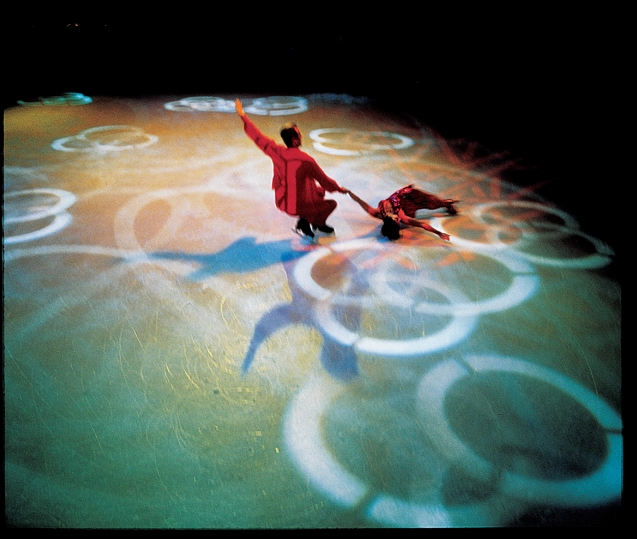 I am proud to say that we are the only non-entertainment company that has developed an entertainment career path. Over the years we have created a vehicle for so many young dancers and singers who have the opportunity to follow their passion long after they leave the stage by working in the Royal Caribbean Production offices.
I am proud of what we have accomplished at the Royal Caribbean Production facilities; we've come a long way since 1993.  I have been very fortunate in my career. I have spent my professional working years doing what I love. How many people can say that?  I started as a dancer and am ending my career as Director of Entertainment for the # 1 Cruise Line in the Industry. I am so lucky to have been able to do what I love for my entire life. Thank you Royal Caribbean…I will miss you!