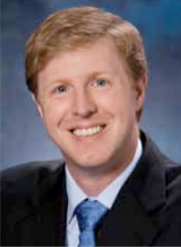 Hi, my name is Jamie Sweeting and I'm a recovering conservationist.  At least that's what some people seem to think.  Actually, I'm the Vice President for Environmental Stewardship and Global Chief Environmental Officer for Royal Caribbean Cruises, Ltd., which essentially means that if it has anything to do with the environment or sustainability then it's my responsibility to take care of it.  Think of me as the Green Cruise Guy! 
Today is Earth Day.  For some it's a day to reflect on the world around us and how it seems nature is hanging in the balance – to be honest, this can get a bit depressing when we hear about the seemingly ever-increasing ways that our lifestyles impact and alter the environment on which we depend. How, despite all the talk of the advancement of the "green movement," climate change will have profound affects on the planet and it seems we aren't doing enough to stop it.  How our ocean resources are being ever more depleted and impacted by our collective irresponsible actions that one wonders whether there will actually be any coral reefs left to show our grandchildren.  Despite the pervasive doom and gloom, for me, Earth Day is a day of celebration.  It's a day to think of how much is being done to address these challenges, to be proud of the part we are playing to make the Planet a more hospitable place for us to inhabit, not just in the distant future but also today.  It's a day to think of all the remarkable places, ecosystems and species that our Royal Caribbean guests are able to experience and enjoy when they cruise to over 400 destinations with our company.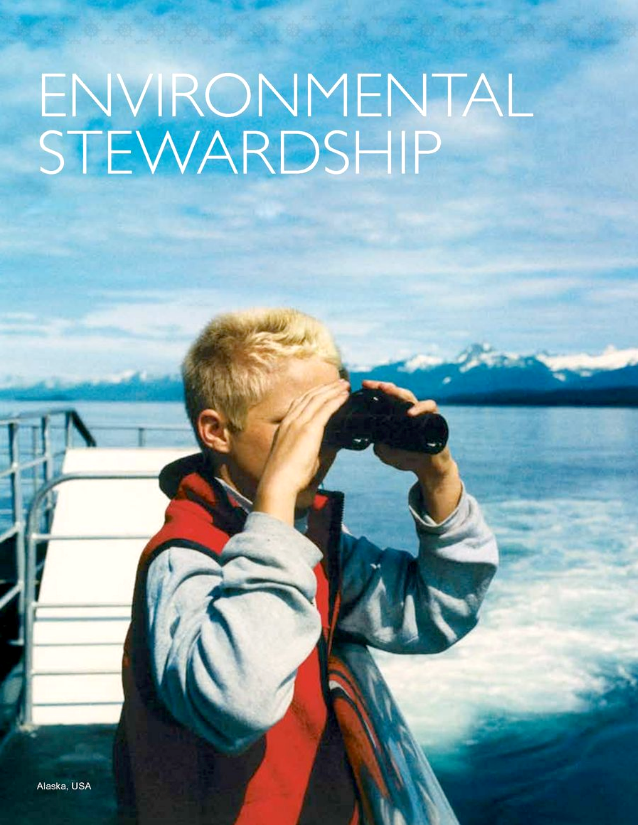 At Royal Caribbean, we believe that we have both the immense fortune to take our guests to so many incredible destinations, but also the inherent responsibility to protect those environments and ensure that peoples' lives are improved by cruise tourism.  I've spent nearly twenty years trying to demonstrate how travel can be an overwhelming force for good around the World.  I started work as a "Dive Master" and the environmental connection was so clear – protect the reefs and you are nurturing the goose that lays the golden eggs.  I then started working in the emerging area of "ecotourism" – promoting travel to natural areas that conserves the environment and sustains the well-being of local people.  I spent nearly 15 years working for a leading conservation organization (Conservation International) and in 2001, I started researching the cruise industry.  Why the cruise industry you might ask?  Well, back then, some seventy percent of cruises operated in areas defined as "biodiversity hotspots" – those places on Earth that have the greatest concentration of plant and animal species and also serious levels of habitat loss.  Again, the environmental connection was pretty clear.
Today, Earth Day, marks three years to the day that I started working at Royal Caribbean.  I'm glad to say that I remain convinced that I am doing more for conservation working at Royal Caribbean than I was before working at Conservation International.  Surprised by that?  Well, here are a few facts about our company's environmental work that might also surprise you:
We have a dedicated Environmental Officer on each of our ships to oversee our environmental stewardship policies and practices. 
 We consume about 20 to 50 gallons less of fresh water per person per day on our ships, compared to the average person living in the United States
 We are committed to reducing our greenhouse gas emissions by one-third per person per day by 2015, from a 2005 baseline. In fact in 2010, these efforts translated into a 4.7-percent reduction in fuel consumption per average passenger cruise day over 2009 levels.  Our goal for 2011 is to reduce our fuel consumption by another 5.4 percent.
 In 2010, we reduced the amount of waste landed ashore from our ships to just 1.15 pounds per person per day, a reduction of 19 percent from the previous year and 47 percent from 2007 levels. As a point of comparison, the average solid waste footprint per person in the United States is approximately 4.3 pounds per day.
In 1996, we launched the Ocean Fund, which supports marine conservation organizations in safeguarding the health of the world's oceans.  Since the fund's establishment, we have contributed more than $11 million to 66 organizations around the world.
These are just some of the reasons I am so proud to work here at Royal Caribbean and I am confident that we are doing the right thing when it comes to taking care of the environment.  I hope you will all join me today in celebrating this amazing Planet and all the things each of us does on a daily basis, both big and small, to protect the environment for future generations.  HAPPY EARTH DAY!