Another year of Royal Caribbean International deployment is open, in this case from the spring of 2012 to the spring of 2013.  Deployment means the placement of the ships on itineraries every day of the year except for when they are in dry-dock.  Deployment is one of the most important and time-consuming processes we undertake each year.  It is one of the most secretive processes we engage in while it is in process, and then one of the most publicized after we are finished.
Everyone cares about deployment – shareholders, customers, employees and communities.  These are the same four constituencies we mention in our corporate vision statement.  One of my occasional guest bloggers, Chris Allen, is Director of Deployment and Itinerary Planning.  He oversees a small but ace team of experts who coordinate amongst numerous departments internally and with hundreds of ports externally to identify the right place for each ship on each day of each year.  His team is charged with understanding the economics (i.e., profitability) of every decision we make with our fleet.  As if that were not enough, another team led by Jason Liberty, our VP of Corporate Planning, evaluates ship profitability from its own perspective.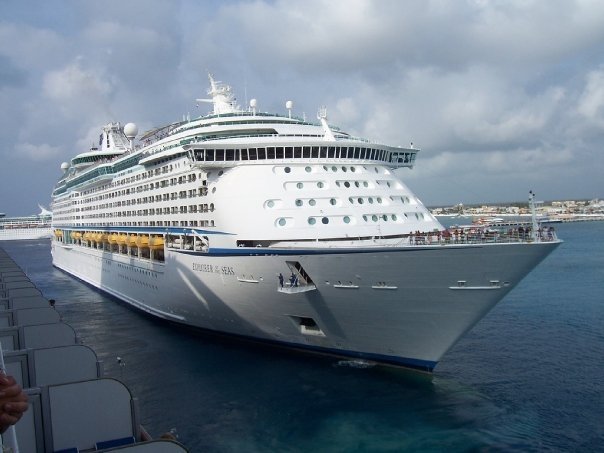 I have been fascinated by deployment since 1989 when I took on the responsibility Chris now has for deployment.  Some of my long-time colleagues such as our CFO Brian Rice smile at me during long meetings when they know I am doodling about deployment scenarios.  No matter how many times I and others review the placement of our 22 ships, one never knows when one more reflection will lead to an inspiration about a better place for a ship to be.
Our summer 2012 deployment can be summarized as 11 ships in Europe, two in Asia, two in Alaska, two in the Northeast U.S., two in the Bahamas and three in the Caribbean.  The most notable development in our summer 2012 deployment is the move of Voyager of the Seas to China.  With both Voyager of the Seas and Legend of the Seas in China, Royal Caribbean International is the undisputed leader in the development of the China cruise market.  More specifically, we will be able to offer cruises from the Shanghai area and the Beijing/Tianjin area simultaneously.
There are a lot of moving parts to deployment including berthing in the ports, pricing in multiple currencies and preparing detailed announcements.  Usually we are very precise in completing each step.  Unfortunately, we did not get the communications right internally prior to the announcement of Voyager's re-deployment to Asia.  As a result, we were not adequately prepared to advise our guests (and their travel agents) who had previously booked Voyager's scheduled cruises to Europe of their re-booking alternatives.  I apologize for this breakdown.  We are reviewing our processes to ensure that this does not happen again.
As you read this we are already moving down the path toward the deployment of the fleet from spring 2013 to spring 2014.  You might think that without a new ship coming this would be easy.  Au contraire.  There is no such thing as an easy year when it comes to deployment.  Stay tuned.